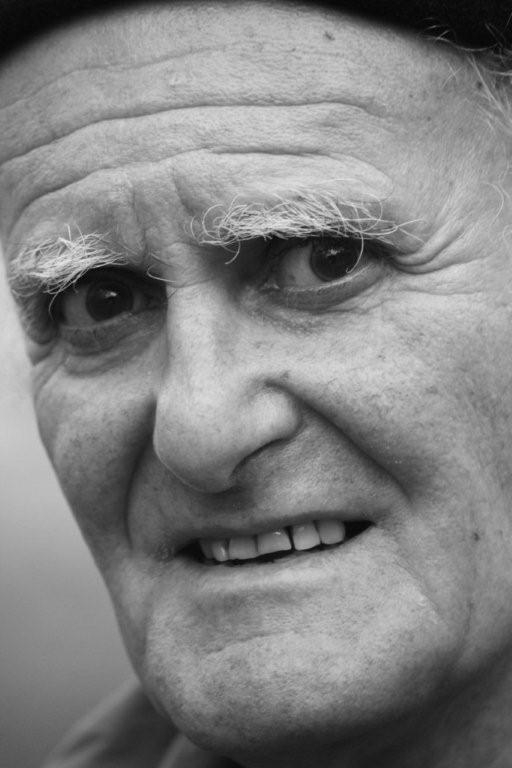 The Steve Durkin Sandstone Trust is an innovative creation to safeguard the future of Southern Sandstone and will seek to protect both the crag environment and the right to climb on it.
The sandstone of the Central Weald is extremely fragile and climbers have long respected and cared for the rock and its natural environment by joining forces with organisations such as Natural England, English Heritage and local Wildlife Trusts.
Climbers in the south east regularly visit around twenty or so key outcrops but have unfettered access to only two, Harrison's Rocks and Stone Farm Rocks both of which are owned by the BMC. Other crags are situated on land where climbers do not have free right of access and these include popular and important outcrops such as Bowles, High Rocks, Eridge Green and Bull's Hollow.
By developing good relationships with landowners over a few decades access to these fantastic outcrops continues and will hopefully do so for many years to come. There is, however, no guarantee this happy relationship will continue forever.
The Trust was set up following a unique event when a firm of solicitors administering a will presented BMC Harrison's warden Chris Tullis with a cheque for a significant sum and at a subsequent open meeting, local sandstoners decided to set up a charitable trust that would aim to encourage similar bequests and fund raising to support continued conservation and access work. No doubt the person who made that original bequest had a great appreciation of t he tranquillity, beauty and unique qualities of Harrison's Rocks and probably its peaceful setting meant something special to them.
The grand idea got the impetus it deserved when a recently retired local climber Steve Durkin (pictured above) applied his skills. In March 2010 the inception of the Sandstone Charitable Trust was announced to a large audience at a BMC dinner organised to celebrate its purchase of Harrison's and to laud local volunteers. The administrative burden of forming the Trust was diligently carried out by Steve Durkin, known to locals as Buzzard, tragically he died following a short fight against cancer before the Trust was finalised. When Buzzard agreed to help with setting up the Trust, he could not possibly have imagined he would be the first to provide for it in his will and of course a whip round at his funeral also boosted the coffers. It was quickly decided that the Trust should be renamed to honour him. The Trust will establish an initial fund mainly to finance minor works typical of previous conservation projects.
As the fund grows, it is anticipated more ambitious ventures can be undertaken, perhaps even leading to securing permanent access to certain outcrops. The hope is that when climbers hear about the Trust and recognise the good work its doing, they will make financial donations on a regular basis. For many it will be a way of putting something back in to a world which has been a fundamental part of their lives.
The Trust which is an accountable legal entity is administered by five local climbers on a voluntary basis. They have a long history of being involved with the conservation of the rocks and preserving access. The Trustees are Graham Adcock, Nigel Head, Tim Skinner, Sarah Cullen and Tim Daniells.
Graham spearheads much of the conservation work on Sandstone. Nigel has been climbing on Sandstone for over forty years and is a long serving member of the Harrison's Rocks Management Group (HRMG), Tim Skinner is chair of HRMG and an active local club member, Sarah is a local instructor and Tim Daniells is a former Sandstone guidebook writer, a former Chair of the BMC London and South East Area and was heavily involved in the successful access agreement at Eridge Green. The Trust is independent of other bodies, but will naturally work closely with the British Mountaineering Council. All of the Trustees climb regularly on sandstone.
The future of sandstone climbing at some outcrops is uncertain and it is imperative that we look after our precious and fragile crags. Money from public bodies is going to be hard to come by for the next few years, maybe forever. It is now time to be resourceful and independent by creating a fund that will go a long way to protecting the crags we hold so dear. Eventually the Trust may have enough money to underpin longer lasting access arrangements, even possibly going as far as actually acquiring outcrops.
If you like the idea of being part of this initiative, then please do make a contribution to it. Large or small, it doesn't matter, even a fiver will make a difference.
Simply write a cheque made out to the Steve Durkin Sandstone Trust and send it to Nigel Head at Gaythorne, Wilsley Pound, Cranbrook, Kent, TN17 2HR.
Or even easier, make a one off standing order payment to Barclays Bank a/c no. 33895521 sort code 20-88-13.
And don't forget to visit the website – http://www.sdst.org.uk/ for all the latest information, visit our facebook page or download the Sandstone Bulletin: